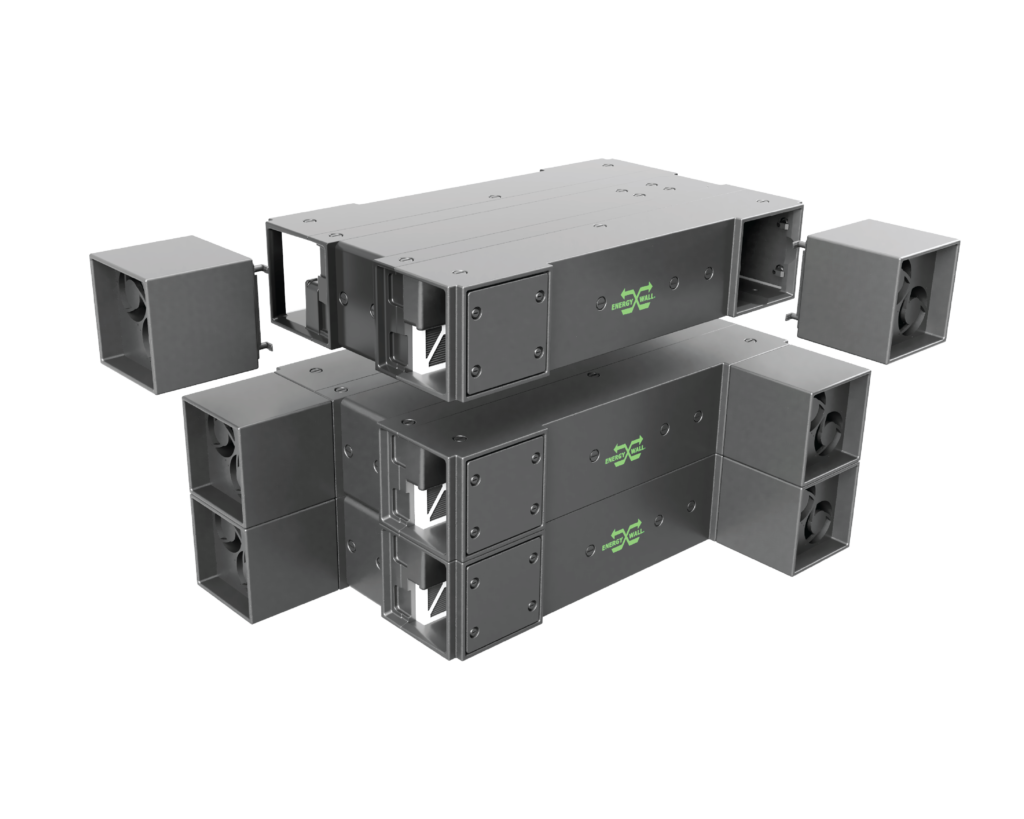 The Energy Wall Universal ERV (U-ERV) is 3X smaller and 3X lighter than current technology and offers 70% total heat and moisture transfer efficiency. Build your required capacity using 600 cfm U-ERV modules. Each module weighs only 90 pounds for easy installation and is a fully functional/independent system.
Modules hand-carried and assembled on site operate with a single duct connection and single point of power/control, providing extreme redundancy for mission critical facilities. Silica-ceramic infused polypropylene construction is designed for use in all applications: indoor, rooftop, coastal, pool, and other corrosive exposure environments. This patented system uniquely operates in all six orientations and is compliant with UL 900 fire/smoke standards.  
Powered by the Energy Filter® integrated core, the U-ERV achieves 74% sensible, 64% latent and 70% total energy transfer according to AHRI 1060 standard. The Energy Wall U-ERV systems range from 600 to 6,000 CFM and are equipped with modulating ECM+ fans and economizer bypass and control.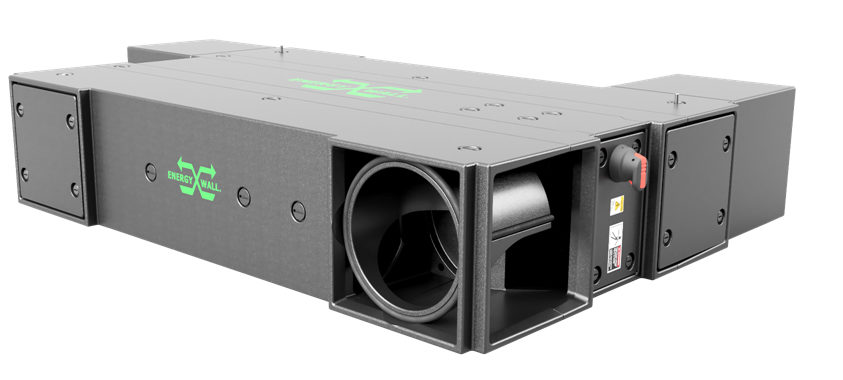 Integrated Economizer By-Pass Option
Rotating damper function enables economizer function with no additional ducting required.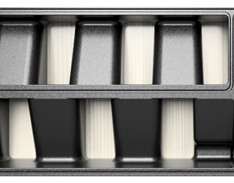 Energy Wall Advanced Recovery Membrane and Heat Exchanger
Energy Wall's advanced high efficiency heat and moisture transfer membrane is at the heart of our Universal ERV system. The durable ceramic fiber based material is proven to withstand harsh conditions over time without degradation. The membrane composition has inherent anti-microbial characteristics making it highly effective at deactivating airborne contaminants. The unique counter-flow heat exchanger design contributes to the overall system efficiency.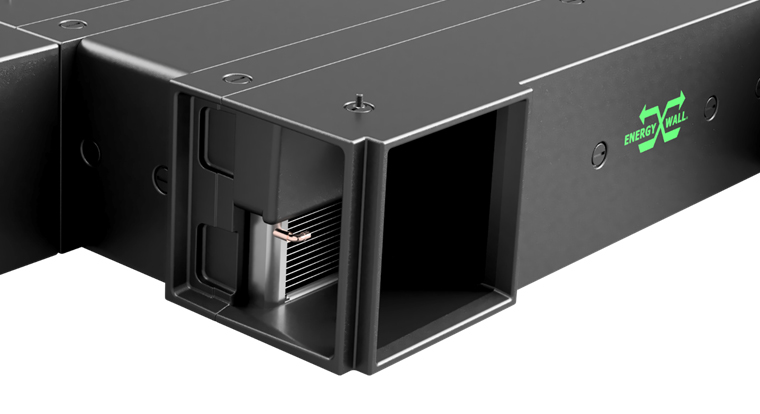 Integrated Cooling Coil
Chilled water

DX integration with VRF AHU kits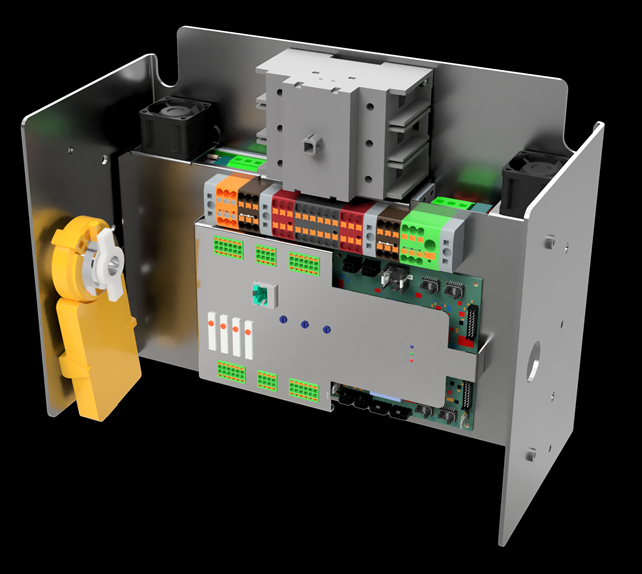 Controls Module
Energy Wall Designed




8 Position Mode selection switch




(4) Digital Sensors

(RH/T or CO2/RH/T combo sensor)




(4) Differential pressure sensors




Integrated real time clock with battery back up




4 Relay Outputs (SPDT)




4 Digital inputs (24 VDC / AC)




(10) Analog Inputs (0-10 VDC)




(6) Analog Outputs (0-10 VDC)




RS-485 (Modbus and BACnet MS/TP)




BACnet IP – Ethernet port




WiFi or Cellular connectivity for configuration and monitoring




Local SD card datalogging and firmware upgrade